Shot Blasting & Spray Painting Services
Shot Blasting Services
J.E Foster is a resourceful company who offer a range of quality professional shot blast cleaning and industrial painting services designed to suit a range of applications. Whether your project is a large industrial building or a small metal bedstead, you can be sure that our team will work to high quality standards and can issue method statements & certificates of conformity if required.
Steel Shot Blasting
Steel Shot Blasting is the optimum abrasive for many applications, its durability and resistance to impact fatigue give high cleaning efficiency.
Garnet Shot Blasting
The combination of the high density and physical properties make Garnet Shot Blasting extremely efficient, Garnet is an effective and safe abrasive for both wet and dry blasting applications.
Glass Bead Blasting
Bead blasting produces a clean uniform finish on even the most awkward of shapes, we can advise on several different attractive bead blast finishes which can achieved.
---
Spray Painting and Protective coatings services
At J.E. Fosters we can apply a range of spray paints & protective coatings to provide long life protection to vessels, pumps and valves, structural steel fabrications and machined components. The substrate may be prepared by abrasive blasting to the highest standard followed by the application of multiple layers of paints.
Polyurethane Paint
Polyurethane paint provides a hard, durable gloss finish and can be applied to almost any surface. The size of your project and the expected use will determine the best type of finish and method of application.
Epoxy Coating Paint
For heavy duty service on metal substrates we can offer the application of two part epoxy coatings. Epoxy coatings may also be selected used as primers to improve the adhesion of automotive and marine paints especially on metal surfaces where resistance to corrosion (rusting) is important.
Offshore Protective Paint
At J.E. Foster we are experienced in application of off-shore protective coatings and can apply paint systems to meet the demanding requirements specified by oil exploration, drilling, and petrochemical companies.
Fire Protection Paint
For structural steelwork, certain timber and other applications we can offer a range of intumescent paints and other fire retardant coatings and can provide certification as required to indicate that treated components meet set standards.
Network Rail Paint
For rail projects in the UK we can carry our preparation works and apply Network Rail approved paint providing necessary certification in order to ensure the required specifications as set out in UK Network Rail Standards documentation.
---
Project Tendering
If invited, our estimating team will be delighted to provide tenders & detailed breakdowns for your project including rate cards etc for ad-hoc works.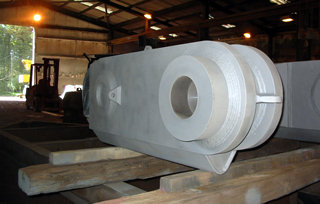 Selected Suppliers